Amish Furniture in Tennessee
The Timeless Craftsmanship of Amish Furniture
When it comes to furnishing your home with pieces that stand the test of time, few options rival the beauty and durability of Amish crafted hardwood furniture. At the heart of this exquisite craftsmanship is a rich tradition of handcrafted excellence that has been passed down through generations. Mountain View Furniture in Greeneville, Tennessee, proudly upholds this tradition, offering an impressive array of American-made, Amish-built furniture that seamlessly combines artistry and functionality.
Only The Best Materials
One of the hallmarks of Amish furniture is the unwavering commitment to using only the finest materials. At Mountain View Furniture, every piece is crafted from robust American hardwoods, ensuring longevity and resilience. The artisans skillfully transform these raw materials into timeless creations, where each knot and grain tells a story of authenticity and character. This dedication to quality materials not only guarantees the longevity of your furniture but also adds a touch of natural elegance to your living space.
Built to Endure
Strength is not just a characteristic of Amish furniture; it's a testament to the meticulous craftsmanship that goes into each creation. The furniture at Mountain View Furniture is a showcase of solidity, precision, and reliability. With a commitment to creating pieces that can withstand the test of time, Amish artisans take pride in constructing furniture that becomes a sturdy and reliable foundation for your home. Embrace the assurance of strength that comes with Amish crafted hardwood furniture, and let Mountain View Furniture be your gateway to enduring quality.
Excellence in Every Detail
In the world of Amish furniture, aesthetics and functionality coalesce to create pieces that are as visually stunning as they are practical. At Mountain View Furniture, the commitment to aesthetic excellence is evident in the intricate detailing, elegant designs, and timeless appeal of each handcrafted piece. Whether you prefer the simplicity of mission style, the classic allure of traditional designs, or the clean lines of shaker furniture, you'll find a diverse range of styles to suit your taste. Elevate your home decor with furniture that not only serves its purpose but also adds a touch of artistry to your living spaces.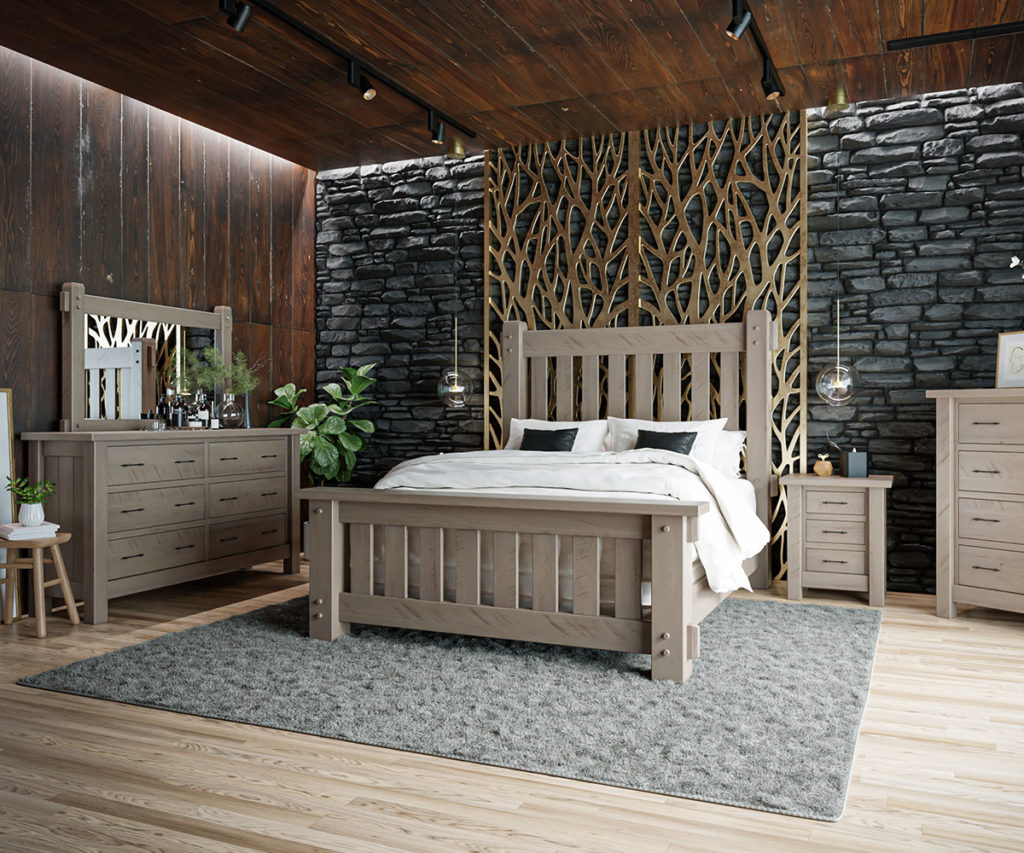 Handcrafted Amish Furniture For Your Home
The allure of Amish crafted hardwood furniture lies in its timeless craftsmanship, exceptional strength, and aesthetic excellence. Mountain View Furniture in Greeneville, Tennessee, serves as the epitome of this tradition, offering a curated selection of heirloom-quality pieces that bring warmth and character to your home. When you choose Amish furniture from Mountain View Furniture, you're not just investing in furniture; you're investing in the artistry, strength, and beauty that define a legacy of handcrafted excellence. Transform your living spaces with the enduring charm of Amish craftsmanship, courtesy of Mountain View Furniture.